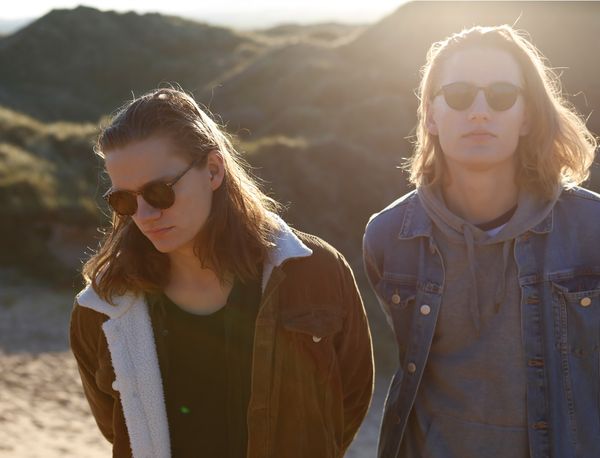 Martin and Adam Dimpker are Sweden's Dimpker Brothers. The brothers have played music together for most of their lives and the result is something many refer to as "blood harmonies". In addition to their harmonic connectedness, the brothers are exceptional multi instrumental musicians sought after as sidemen. They perform as a duo replete with 2 guitars + kick pedal percussion and bass, or as a 4 piece band accompanied by Erik Lundin on drums and Samuel Collmar on bass. 
While the brothers have only released two singles to date, recorded with Joshua James in Utah, they have performed countless gigs all over Sweden, Europe and the UK as well as officially showcasing at SXSW in 2018. New releases are close on the horizon. They have performed for the royal family in Sweden, been awarded a scholarship by Bjorn Ulvaeus of Abba, and are winners of the Imagine Sweden award. of which the jurors stated Dimpker Brothers are "rythmically balanced and professional. Harmonious, strong voices that take the listener through well developed songwriting." 
In the summer of 2018 the 4 piece band toured across Canada both performing their own material and backing Arkansas Reverend and Blues musician Rev. Sekou. The adaptability that was displayed to audiences and fellow musicians alike across the country was dazzling. The band received sincere praise from many including Fleetwood Mac's Rick Vito, Jimmy Dale Gilmore, members of The Family Stone and countless audience members and programmers. They are musician's musicians, adapting to all workshop configurations with ease.