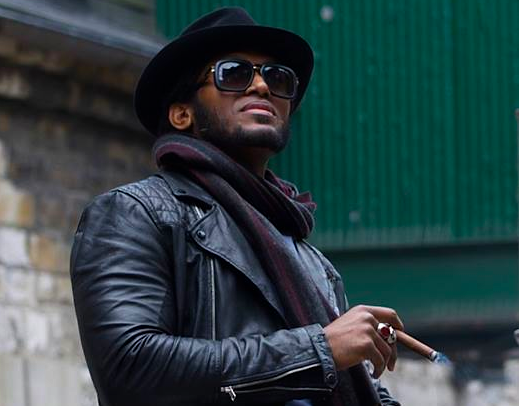 Ogguere, Yoruba for 'soul of the earth' was started in 2002 by band leader Edrey Riveri in Havana, Cuba. Influenced by the likes of James Brown, Fela Kuti, Irakere and Los Van Van, their sound fuses the funky rhythms of the world with local Cuban roots.
Ogguere is one of the leading lights of the Havana Norté phenomenon which shines so brilliantly upon Canada's and specifically Toronto's musical landscape since the mid 2000s. This luminously talented singer and jazz poet unites contemporary and traditional Afro-Cuban music forms — rumba, son, salsa, timba and more — with styles from around the world such as jazz, funk, rock, disco and Hip Hop into a voice uniquely his own.
Ogguere has released three full-length albums.  The debut album was a huge success and the group received the most important Cuban music award "Premio Cuba Disco 2008" for best Hip-Hop/Reggaeton album.  The respect and recognition that Ogguere received as a result of their album lead to many amazing opportunities. The first of which was being invited to perform at "Concierto por la Paz" (Concert For Peace) in Havana in August of 2009. Considered to be the single largest concert in Cuban history, Ogguere had the honour of performing in front 1.5 million people and shared the stage with true Cuban all-stars such as Juanes, Yerba Buena and Orishas. This would mark a high point in Riveri's career and prepare the group for the world stage. 
Ogguere developed an international profile as a prominent member of Gilles Peterson's world-renowned "Havana Cultura: New Cuba Sound", which showcased the best in new Cuban music,The group toured extensively in Europe and Canada and included top Cuban pianist Roberto Fonseca (Buena Vista Social Club) and BBC world DJ Gilles Peterson. The tour was considered a great success and brought the world's attention to Ogguere's unique funky sound. Ogguere had become one of the hottest fusion groups in the Cuba, as an integral part of this groundbreaking global collaboration, 
In 2010 Edrey settled in Canada, where he pursued a solo career and also performed with the Heavyweight Brass Band. Edrey already recognized as a vital voice within La Havana Norte's Latin jazz, Cuban, hip-hop and rap scenes that are teeming with cross-pollinations. In 2012 he released his second album, Solar. He performed at Koerner Hall with the Heavyweight Brass band and Giovanni Hidalgo and shared the stage with Telmary at Lulaworld festival. In 2015 he released, "Raices" with the support of the Toronto Arts Council and The Ontario Arts Council. He recently started a band with Dayramir González called Afro-Cuban Soul Rebels and launched that project with a concert in New York City. He will be touring in Canada with The Afro Cuban Soul Rebels, a heavy hitting band including:  Dayramir Gonzàlez - Keyboards, Brownman Ali - trumpet, Akemis Teran - Cuban Vocalist. Past performances include a sold-out Koerner Hall show with Heavyweights Brass Band and Giovanni Hidalgo as well as Lulaworld with fellow jazz poet Telmary. He has performed at Beaches Jazz Fest (mainstage closer), Harbourfront Centre Yonge and Dundas square and delighted audiences.
He was also nominated for a Latin grammy. 
Edrey had the incredible chance to grow up in Havana's Santos Suárez neighborhood—a powerhouse for urban culture. From street parties to break dancing competitions and clandestine antennas wielded from rooftops to intercept Miami's radio stations, Edrey warmly recalls the heady days of the mid-nineties when Cuban hip hop was finding its step.

"I listened to Notorious B.I.G., Tupac…—all the great ones from that time— and those were things that had musical depth for me. There were two levels: the more commercial rap and also more conceptual music, jazz-inspired and fused with rap," he reflects. "I didn't understand most of what the songs said, but what I did get was the flow—how the rhymes would flow. I didn't understand but I felt the vibration. The vibe was clear to me and I liked it."

And then there was one very special neighbour called Pablo Herrera with whom Edrey would exchange tapes. His collaboration with Pablo Herrera, acclaimed Cuban hip-hop producer (of Amenaza fame) lead to the recording of "La Revolucion del Cuerpo" a song that fused traditional Cuban sounds with funk and hip-hop. It was the first recording of its kind and established Riveri as a pioneer in the hip-hop fusion style. Herrera is now recognized as one of the main driving forces behind the Havana Norte phenomenon and one of Cuba's premier rap producers.
Throughout the rest of the 90s, "100% Original" performed at many international music festivals in Havana, sharing stages with groups such as The Roots, Mos Def, Common, Montel Jordan, and La Mala Rodriguez and solidifying their place in the Cuban hip-hop movement.
"Ogguere is a master of rhythm and of the harmonics that are wrought from the expert dissection of the jazz metaphor and the clave of Cuban son. Using this shamanistic knowledge of the soul of these musics, the vocalist and impresario imbues his vocals with a special bronzed colour and a riot of tonal shades and a multiplicity of textures." Raul da Gama, The World Music Report